Professional Profile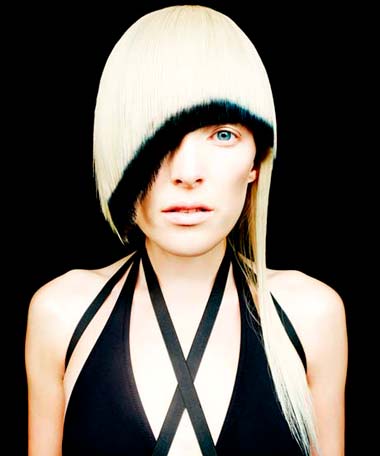 Whatever you need a professional hair stylist for Yesmin O'Brien has the experience and capabilities to help you. Find out more about her experience in different environments below.
Fashion Show Hair Styling
In the past 15 years Yesmin has been a session hair stylist working at fashion shows across Europe. Starting out as a member of other session stylist teams, then becoming an independent session hair stylist and now leading teams on bigger projects Yesmin is well versed in what it takes to create the required look in a fast paced, high pressure environment. That is why Yesmin O'Brien is a familiar face behind the scenes of leading fashion house shows, including Donna Karan and Victoria Beckham, at:
London Fashion Week
Paris Fashion Week
Milan Fashion Week
New York Fashion Week
Every year. See some examples of Yesmin's work and contact Yesmin to enquire about her availability for your next fashion show.
Photo Shoot Hair Styling
As an accomplished fashion hair stylist Yesmin can work closely with photographers, marketers and individuals to create hair styles that enhance the individual, product or clothes without taking the emphasis from the main subject of the photo shoot.
Yesmin regularly works with leading fashion houses around the world on product and garments photo shoots. She also works with celebrities on magazine photo shoots to make sure that the desired look is achieved. See some examples of Yesmin's work and contact Yesmin to enquire about her availability for your fashion photo shoot.
Events Hair Styling
Yesmin has worked behind the scenes at high profile live events such as the Nelson Mandela 90th Birthday concert at Hyde Park in 2008 perfectly coifing performers hair before they stepped out onto the stage.
Yesmin also works with individual celebrities when they attend events, perfectly styling their hair beforehand and staying on-hand to make sure not one hair falls out of place. But we're not telling who, discretion is very important to Yesmin. See some examples of Yesmin's session work and contact Yesmin to enquire about her availability for your event.
Wedding Hair Styling
Yesmin is available for wedding hair and can bring together a team of experienced hair stylists to create beautiful hair for the bride and wedding party. This will start with a consultation where the lucky bride can tell Yesmin all about their wedding theme, dress style and any ideas they have for their hair. Yesmin will work with the bride to create a hair style that suits them, their dress and complements the theme of the day. Contact Yesmin to enquire about her availability for your wedding day.
Salon Hair Styling
Yesmin has been working in salons since the mid-1980s and has been working at seanhanna for over 25 years. As Artistic Director at seanhanna Yesmin O'Brien is responsible for inspiring innovation and creating new styles for her clients. She is based in the Sutton seanhanna salon, contact her to book your new haircut.